STABLES

Comfortable animal housing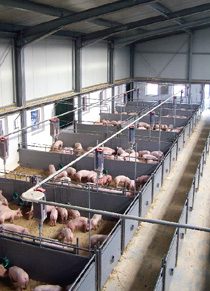 The stables we have meet the highest standards.

Ample space, good ventilation and heating provide the animals with comfortable surroundings.
Mobile ramps on the stables provide easy and animal-friendly loading and unloading.

The Steinfurt district veterinary office checks every day that all requirements are adhered to.

This is done not only in the interest of making sure that legal requirements are met, but also in our own interest and the interest of our customers in the livestock-friendly implementation of our business activities.